Legacy Since 1930
Omarsons Jewellers has now etched a reputable position in the hearts of its clients by providing quality products & services over the past 9 Decades.

100% Buyback Guarantee
Get 100% buyback guarantee on jewellery purchased from us. Zero deductions for Cash/Exchange.

Budget Jewellery
We make sure to keep low budget jewellery in all categories to fulfill the demands of our new age millennial customers.

High Quality Diamonds
We believe in quality of highest standard. Omarsons Jewellers uses the best quality natural diamonds, as you deserve the best. It is our utmost priority to provide customer with quality products & services.

High Finish Products
At Omarsons Jewellers, we have a dedicated team of quality control. Each product goes under vigorous quality checks before getting the thumbs up to be a #JewelsByOmarsons

Customized Designs
Each customer is unique and so is their style and statement, people who visualize their own designs, aiming to reflect and enhance their own individual style and identity. We do this kind of work regularly.
How Omarsons Jewellers Started
Our journey of 9 decades was started by Haji Umer Zaveri in 1930, built by Abdul Rehman Motiwala and established by Abdul Majid Motiwala.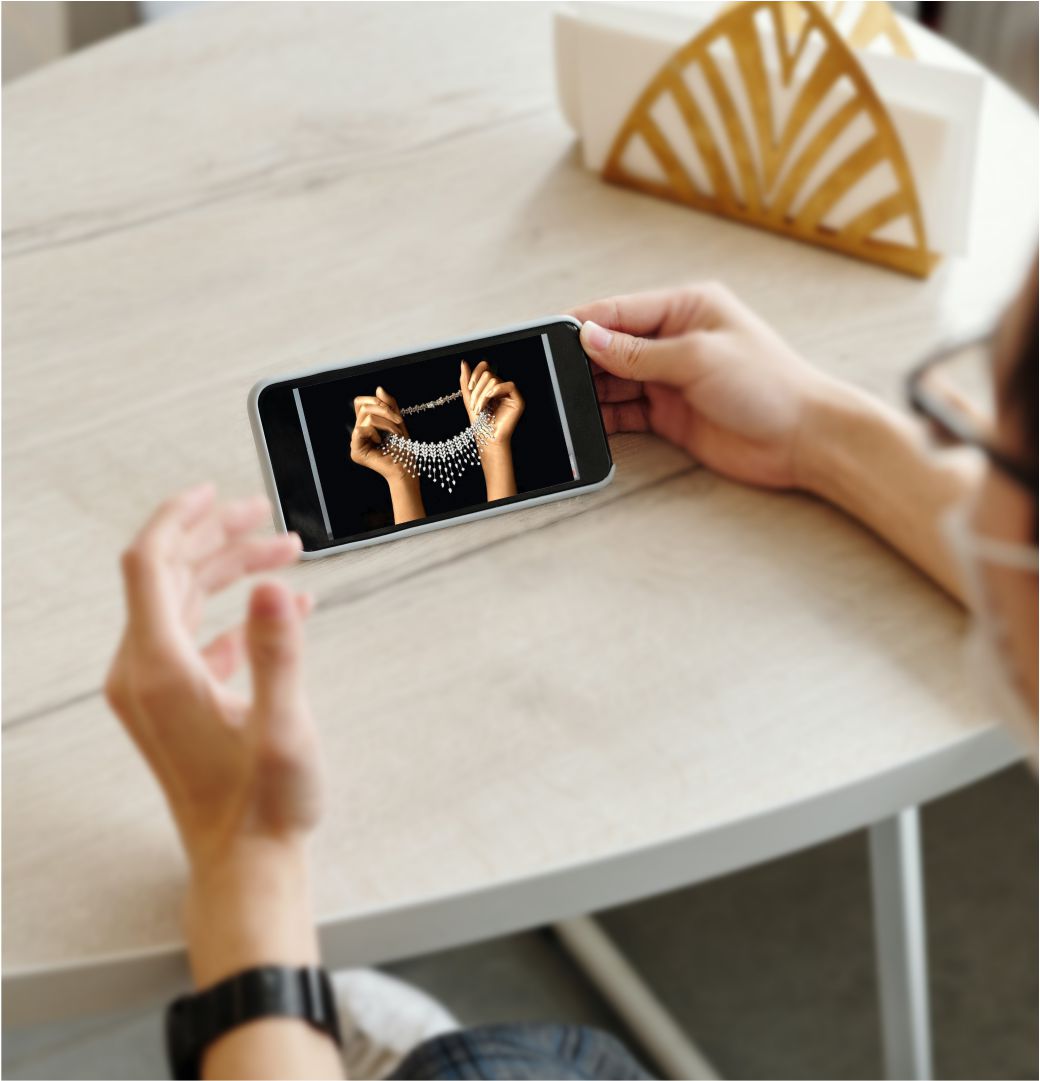 Book A Video Call Appointment
Step 1:
Let us know your requirements to curate a collection based on your preference.
Step 2:
Select a date & time as per your convenience.
Step 3:
Sit back and enjoy the jewellery shopping experience from home.
Visit Us
Shop No 96, Heera Panna Shopping Centre,
Haji Ali, Mumbai 400026
Mon-Sat: 11 – 7:30 pm
Friday: 3:30 – 7:30 pm
Locate Our Jewellery Store In Mumbai 👇